Northwest Tart Cherry Inc. is the "sister" processing company for Rowley & Hawkins Fruit Farms Inc. It is also based in Basin City, WA.  NWTC was founded in 1984 a few years after R&HFF when we first expanded to have our own commercial tart cherry processing line. Starting out, we had just one line with 4 Huntley pitting machines and all the washing, sorting, and filling was done by hand. Through the years, advances in technology have helped us improve our process and produce higher quality products.  We currently operate two pitting lines with thirteen pitters and much more automated washing, sorting, and filling. We have a large cooling pad to chill the cherries and a new cold room to keep the cherries chilled in holding until processed. A lot of our sorting is still done by hand but it is now also run through an electronic air sorter to maximize quality.  Our cherries are processed into 5+1 four gallon buckets, 55 gallon drums, and is also processed out for concentrate or juice. Each day the plant is cleaned and sanitized for the next shift and deep cleaned for the next week on Saturday. NWTC processes about 8 million pounds of cherries each year. During operation, which lasts 3-4 weeks in mid-July to August, NWTC employs approximately 160 people. In addition, NWTC is HACCP and USDA inspected and certified to ensure a safe, quality product.
Discover what Tart Cherries can do for You!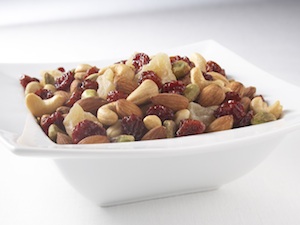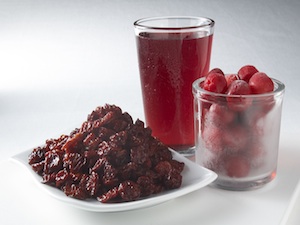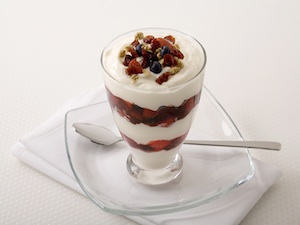 Today's Red Hot Super Fruit
After years in the shadow of other fruit, tart cherries are emerging as a major Super Fruit. A substantial and growing body of scientific research has linked tart cherries to anti-inflammatory benefits, reduced pain from gout and arthritis and an extensive list of heart health benefits. Recent studies even suggest tart cherries can help reduce post-exercise muscle and joint pain.
Available dried, frozen and in juice and concentrate, tart cherries contain a unique package of antioxidants and beneficial phytonutrients, including anthocyanins – the pigments that give cherries their bright red color. There are now more than 50 studies specifically on tart cherries and scientists continue to uncover new and important benefits of this fruit.
Tart Cherries have a variety of health among benefits.